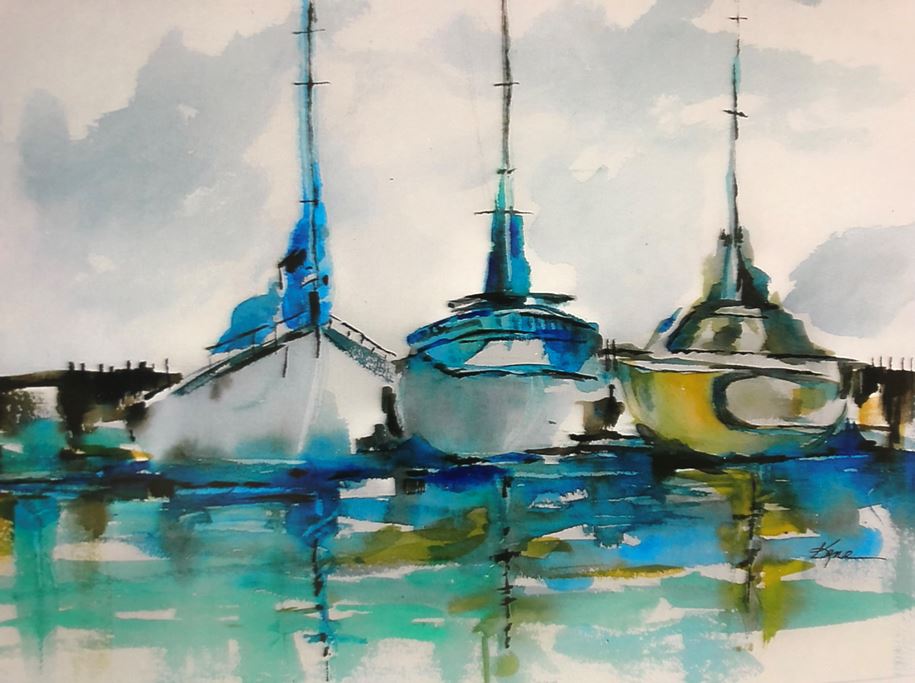 Join us for a watercolor class with Kene Lohmann. Painters of any skill are welcome.
Kene invites you into his world of colorful landscapes and will help you create your own visual escape through the world of watercolor.
Instructor: Kene Lohmann,

Time: Friday July 27, 1:00-3:00pm

Ages: 16+

Cost: $20, a portion will be donated to Studio ACE

Born and raised in North County San Diego, Kene Lohmann grew up painting. He was privileged to study under noted San Diego watercolorist, Thelma Speed Houston. His love of nature and the world around us is captured in his works that dazzle the eye with their intense color palette. "I strive for that emotional reaction connecting the viewer to my works," states the artist. Kene's watercolors are treasured in many private collections through out California and Hawaii. His watercolors have earned numerous awards in juried shows and exhibitions.